Danny wells
Details of talks given by Danny wells
---
Organisation:

'Breathing Life into History'

Region:

England

Notice Period:

Short (maybe less than one month's notice)

Type:

Professional

Biography:

I have always had a love of history and in 2004 set up 'Breathing Life into History' which is an eclectic mix of social and cultural historical talks, courses and guided tours. There is a focus on Victorian Britain and the first half of the 20th century. There is a range of art history as well as talks on gardening. I come from the East End of London and this has been the inspiration of much of my historical research and writing, as has the Peak District where I have lived for over 30 years in Staffordshire and Derbyshire.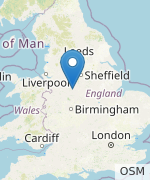 To contact Danny wells select a talk listed below.
Listed talks