Sheila Lum
Details of talks given by Sheila Lum
---
Region:

Yorkshire & Humber

Notice Period:

Emergency (maybe less than one week's notice)

Type:

Hobby

Biography:

I now know how to do use zoom for talks / slide shows Contrasts in China is perhaps the most suitable one I first went to China in 1996 and lived there 2006 - 2010 so I have a lot of experience of living and experiencing life in many parts of China. I have a variety of talks about different aspects about the ways Chinese live and my experiences living and traveling in China. I revisited in 2015 and planning to go again in 2020. Of course didn't get there this year had to postpone. 3 of my 6 talks are listed, nearly every time the comment is that wasn't like holiday slides, I am able to give an insight into how life really is for people in China. I am willing to be contacted at short notice to see if I can cover and help you out, as well as taking bookings for your future plans.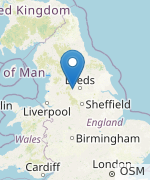 To contact Sheila Lum select a talk listed below.
Listed talks