Neil Meldrum
Details of talks given by Neil Meldrum
---
Region:

South West

Notice Period:

Regular (more than one month's notice)

Type:

Amateur, no charge for talks but perhaps a small contribution to charity.

Biography:

I was a lawyer for some 40 years in a past life but now retired I have been able to indulge my fascination in all aspects of Ancient History. From the Maya and Aztecs of Mexico and the wonderful civilisations of Pre-Columbian Peru, to Ancient China, India, Mesopotamia and Egypt and down to the Classical Age of Greece and Rome, all have intrigued and captivated me. I have been fortunate that in my retirement I have the opportunity of indulging my interest in these compelling subjects and expanding my experience by giving talks. Latterly I have been focussing on the cultural evolution of mankind, from the earliest times of our development down to the high civilisations of the Old World. In addition I have been studying the evolution of religion in all it's various guises in the diverse cultures throughout the Ancient World.

Set down below are some of the talks I have given and would be pleased to present to you. Should you have a another topic to do with ancient history (but not Greece or Rome) try me,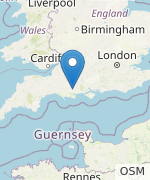 To contact Neil Meldrum select a talk listed below.
Listed talks