Kate WILLS
Details of talks given by Kate WILLS
---
Region:

Anywhere

Notice Period:

Emergency (maybe less than one week's notice)

Type:

professional

Biography:

Kate Wills spent her early career as a newspaper librarian, but over the years has also worked in theatre marketing and research, as a court usher, amanuensis, adult education tutor, bus conductress, casualty actress and since 2006 the tour guide for Northampton's stunning Victorian Gothic Guildhall and other historic buildings in the area. She has long been active in local history circles, and co-authored a number of books, including 'Life in the Boroughs' and 'Old Cures & Remedies'. Her main field of research however is the Great War 1914-18, and especially the little-explored area of entertainment on active service. 'Treading the Duckboards' relates how concert parties, already a long-established part of army life, took on a new significance on the battlefronts, and how the soldiers' home-made shows brought mirth and music to their comrades amidst the horrors of war.

Kate hopes to publish 'Treading the Duckboards' as a book. Whilst awaiting inspiration and energy, she chomps chocolate, cuddles cats and listens to The Archers.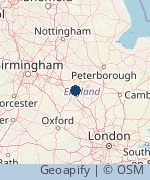 To contact Kate WILLS select a talk listed below.
Listed talks