Martin Jones
Details of talks given by Martin Jones
---
Region:

North West

Notice Period:

Short (maybe less than one month's notice)

Type:

Hobbyynosd

Biography:

I present a talk entitled 'The Man Who Shod War Horses'. I am interested in the human side of WW1 and the family history. This true story tells about a village Blacksmith who signed up for war at the age of 42 as a Blacksmith/Farrier and gave his life for King and Country. The story, by power point,is based on original letters and documents. Section 1 tells of how and were the letters were found, Section 2. Family history from 1851/1913. Section 3 WW1 activities and Section4 concludes with information on how the family coped after the war with the loss of a Father and Husband. All fees from talks donated to Royal British Legion Poppy Appeal.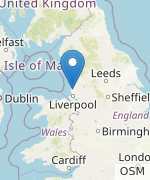 To contact Martin Jones select a talk listed below.
Listed talks