Martin Faulks
Details of talks given by Martin Faulks
---
Region:

Anywhere

Notice Period:

Short (maybe less than one month's notice)

Type:

Professional

Biography:

Martin Faulks has dedicated his life to the study of the mind sciences. A keen and dedicated practitioner of meditation and the kindred arts, Martin is well known for his demonstrations of feats of mind over matter and photographic memory. Known for his lively and impassioned talks, Martin uses his knowledge of the mind and of the mnemonic arts as part of his presentation to make sure that they are not only entertaining, but you may be surprised by how much you remember afterwards too!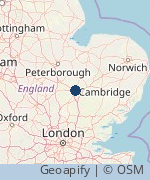 To contact Martin Faulks select a talk listed below.
Listed talks