Whilst it is the smallest geographical Borough in London; at 5 square miles; it is also one of the most culturally and economically diverse in the UK. It's residents have included G.K. Chesterton, Frederick Leighton, David Beckham and many of the rich and the famous. Its story can be told through the many examples of personal and civic heraldry found across the Royal Borough including the civic regalia found within the Mayor's Parlour, to which the speaker has had unparalleled access. The story of the development of local government and the influence of such luminaries as Lord Cadogan and Sir Hans Sloane, who founded both the British Museum and The Natural History Museum, will also be examined.
Views: 84 | Enquiries: 0
Mike Scott Rumble worked in the public sector for 50 years, both as a Police Officer and in local government. His last post was a Head of the Parks Police Service in Kensington and Chelsea and Hammersmith & Fulham. He is currently Chairman of the White Lion Society (Friends of HM College of Arms). He is a Green Flag scheme Judge (Parks & Gardens) and Independent Person on the Standards Committee of a local District Council. He has a passionate interest in Heraldry, Police History, Airships, Uniforms, badges and memorabilia as well as being a competent artist and illustrator. He is able to provide his own projector and equipment for talks and always has an interesting tale to tell !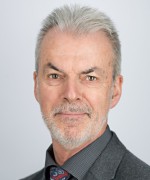 Send a message to the speaker
If you are interested in this talk and wish to contact the speaker, please complete the following form: