The vanishing of Air France Flight 447 June 2009 The vanishing of AF 447 was easy to blend into myth. No passenger jet in modern history then before Malaysian 777 had disappeared so completely -without a Mayday, witness or radar trace. The airplane itself, an Airbus A330, was considered to be among the safest. Equipped with modern fly-by-wire system, designed to reduce human error by letting computers control many aspects of the flight. And when in the middle of the night, in the middle of the ocean Flight 447 seemed to have disappeared from the sky it was tempting to deliver a tidy narrative about the hubris of building a self-flying airplane, Icarus falling from the sky! As a former Pilot Training Manager and A330 trainer and CAA examiner I explain the painstaking research that followed and take you into the cockpit during its final moments. When it was at last discovered years later, piece together what the accident investigation discovered and the procedures subsequently put in place!
Views: 28 | Enquiries: 0
A Royal Navy Fast Jet Pilot, I served 12 years flying the Buccaneer off the Aircraft Carriers Ark Royal and Eagle in the cold war years 1965 to 1977. I was the Buccaneer Qualified Flying Instructor and Deck Landing instructor as well as the last Royal Navy display pilot for 1977. After leaving the Navy I joined Dan Air on the Boeing 727 then the BAC 1-11and later MyTravel Airways as a Captain on the MD83 , then the Airbus A320 and A330. I was the Training Manager and Type Rating Examiner for the airline. Currently Chair of my local Probus Group.
Enthusiastic talker and Walk leader in our local U3A.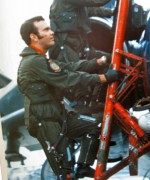 Send a message to the speaker
If you are interested in this talk and wish to contact the speaker, please complete the following form: