irene yvelyn
Details of talks given by irene yvelyn
---
Region:

North West

Notice Period:

Emergency (maybe less than one week's notice)

Type:

Hobby

Biography:

I am a former teacher - in high schools, colleges and adult education centres. My specialised area in that field was drama/theatre/film/poetry. I also have a degree in Sociology and trained as an actor. I spent many years in theatre-in-education. Since the group wound up, I started pet sitting and it is my experiences doing that that I can talk about to your group. I love animals and so if your group are also animal-lovers they may be interested. I have had funny, sad and sometimes alarming experiences. I can also do quizzes for you or talks about a literary figure or actor/director etc. I'm happy to help out if you've been let down so long as I'm free. I am new to the site and have marked myself as a hobby speaker - that's because I am not a Rotary or charity speaker, and I don't make a living from giving speeches to groups or organisations.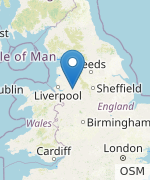 To contact irene yvelyn select a talk listed below.
Listed talks