Matthew Groves
Details of talks given by Matthew Groves
---
Region:

West Midlands

Notice Period:

Regular (more than one month's notice)

Type:

Professional

Biography:

I am a graduate of the University of Kent with an array of talks on multiple stimulating topics, with more coming in the near future! My period of focus mostly centres on the British and European history during the long 18th century. I have a particular interest in the Napoleonic Wars and the Napoleonic Empire. I hold a Upper Second Class Honours degree in History from the University of Kent.

My talks are include powerpoint presentations with illustrations and visual aids. Equipment I need for my talks therefore are a projector, screen, and a table.

For each talk I typically charge a fee of £50 (I may charge more for groups of over 40 and also for travel expenses depending on the distance), and I aim for them to last around an hour. I am normally able to be very flexible with my time, so if you'd like me to give a talk either in the day or the evening then I am sure I can accommodate!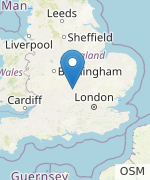 To contact Matthew Groves select a talk listed below.
Listed talks