Tim Barney
Details of talks given by Tim Barney
---
Region:

England

Notice Period:

Emergency (maybe less than one week's notice)

Type:

Enthusiast

Biography:

I've recently retired from a career in the IT industry, and have had a lifelong interest in military history and technology, across many historical eras and parts of the globe. I've always wanted to share my passion, and have delivered informal talks on military subjects, for a number of years. Now I'm eager to expand my audience, and share all these amazing stories with those around me.

All my talks are designed for non-specialist audiences and are intended to appeal to men and women from all walks of life: when technical or scientific jargon is included, I always translate this into everyday language. You will notice that most of my talks last a little longer than usual, this is because they include both the full background story, and all those little details that are so important in helping history to 'come alive'. All the talks are fully illustrated by PowerPoint slides. I have my own laptop and projector, and only require a screen or other projection surface.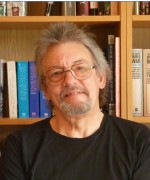 To contact Tim Barney select a talk listed below.
Listed talks