Dr Ian Finlay
Details of talks given by Dr Ian Finlay
---
Region:

Anywhere

Notice Period:

Short (maybe less than one month's notice)

Type:

General

Biography:

I am a retired academic having taught at Strathclyde University and the University of Oxford. I sill do some teaching at Oxford University and also work as a freelance academic, literary and social researcher. I have qualifications in economics, education and theology and interests in art history, interfaith relations and folk music.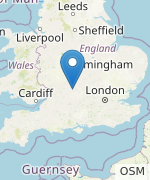 To contact Dr Ian Finlay select a talk listed below.
Listed talks