Robert Soper
Details of talks given by Robert Soper
---
Region:

Yorkshire & Humber

Notice Period:

Short (maybe less than one month's notice)

Type:

Active and interesting

Biography:

I am a retired engineer, event organiser and businessman who now helps run my local Retired Mens Forum. I am a regular speaker in Yorkshire. I will travel up to 30 miles from Wetherby during the daytime but only speak during the evening in summer time. I speak on subjects that are nearest to my heart and most come from personal involvement. I was in the motor trade and motor sport in my younger days and ended up as the organiser of major events in Britain's stately homes for over 25 years. I look at life now through the enquiring eyes of an engineer, the love of fine antiques and the experience of one who has travelled far over land, sea and in the air. From this I get the inspiration for my talks.

I now write for a living and have 27 published works to my name. Many of my talks are derived from a book that I have written on the subject.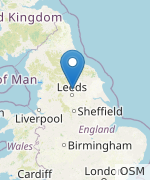 To contact Robert Soper select a talk listed below.
Listed talks