Nigel Callaghan
Details of talks given by Nigel Callaghan
---
Region:

Wales

Notice Period:

Emergency (maybe less than one week's notice)

Type:

Hobby/Rotary/WI

Biography:

My talks are mainly on local history in Wales, but also on Social/Community businesses.

I've been interested in the history of mid-Wales for many years, and have an MA in Welsh Local History from the University of Wales. I've worked developing various websites for academic and other organisations.

I'm particularly interested in Women's History in Wales, and am currently working on projects about women in the early Salvation Army, and also in the licensed trade (very different!). I've also done research on the activities of Welsh women during WW1.

I also talk about the practical experiences of setting up and running a community business (a shop/cafe/community hub) based on my experience as a director and volunteer with Caffi Cletwr in Ceredigion.

I'm happy to speak in Welsh or English. Yn fodlon i siarad yn y Gymraeg neu Saesneg.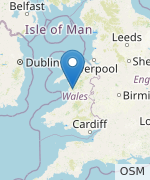 To contact Nigel Callaghan select a talk listed below.
Listed talks